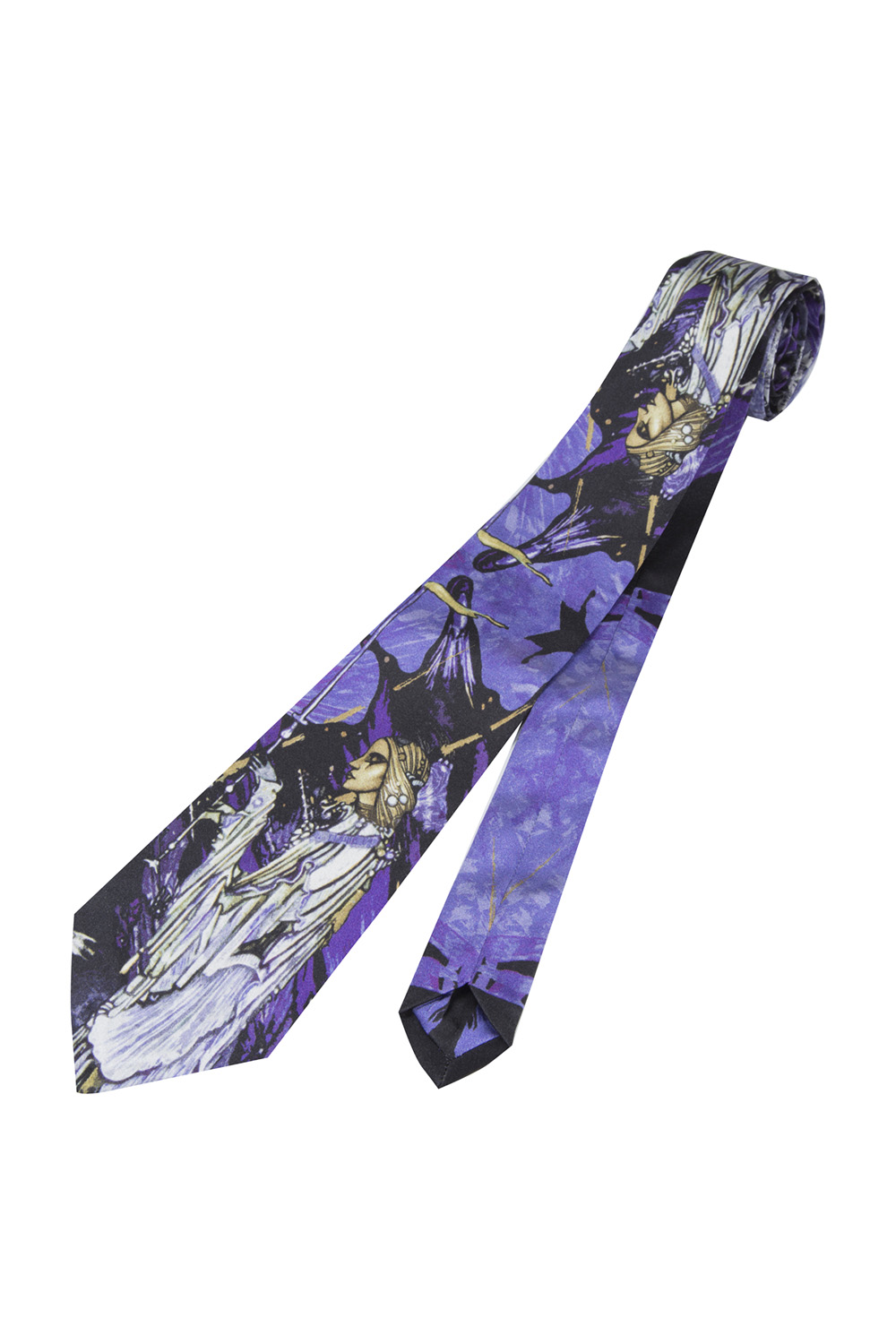 Men
sold out
Madeline Print Silk Tie in Purple
MADE TO ORDER by contacting info@jrothwell.net or PRE-ORDER below.
Composition: 100% Silk
Jennifer's second series of Harry Clarke themed prints are based on Clarke's work inspired by the poem 'The Eve of St Agnes', based upon the myth that a young Maiden Madeline would see a vision of her lover if she performed certain rites on the eve of St Agnes Day.
Jennifer's prints are full of rich jewel-like hues, especially purples and blues and accented with golds and gunmetal. With dazzling colour, etched and scratched effects and immense detail, diverse tones and texture are produced. The prints are infused with light and have a magical and ethereal quality.